Organizers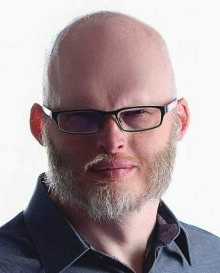 Richard Simcott — Founder & Lead Organizer
Richard Simcott is a British polyglot, who has studied over 50 languages. HarperCollins described him as one of the most multilingual people in the United Kingdom, and the Goethe Institute gave him the title Ambassador for Multilingualism.
He has many years of consulting experience using languages with diverse clients and offering his expertise on multilingual and multinational projects.
He is the original founder of the Polyglot Conference and The Language Event and manages a popular Facebook page called Speaking Fluently.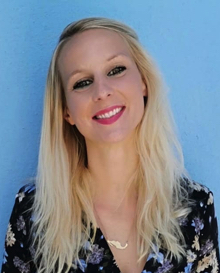 Anja Spilker — Co-Organizer (Global 2020 & Cholula 2021)
Born and raised in Germany, Anja from Alemania left her home country more than a decade ago to work, live and study in various countries. She is the founder and CEO of ZALOA Languages, a language institute that works with native speakers from all over the world. The headquarters are based in Mexico where Anja has lived since 2014.
In 2018, after having tested the efficiency of combining language learning with fitness workouts, Anja and her team launched the YouTube channel burn&learn that shows how to practice German vocabulary whilst doing physical exercises.
Anja is excited to invite you to join her and hundreds of other polyglots from around the world in Cholula for the Polyglot Conference 2022.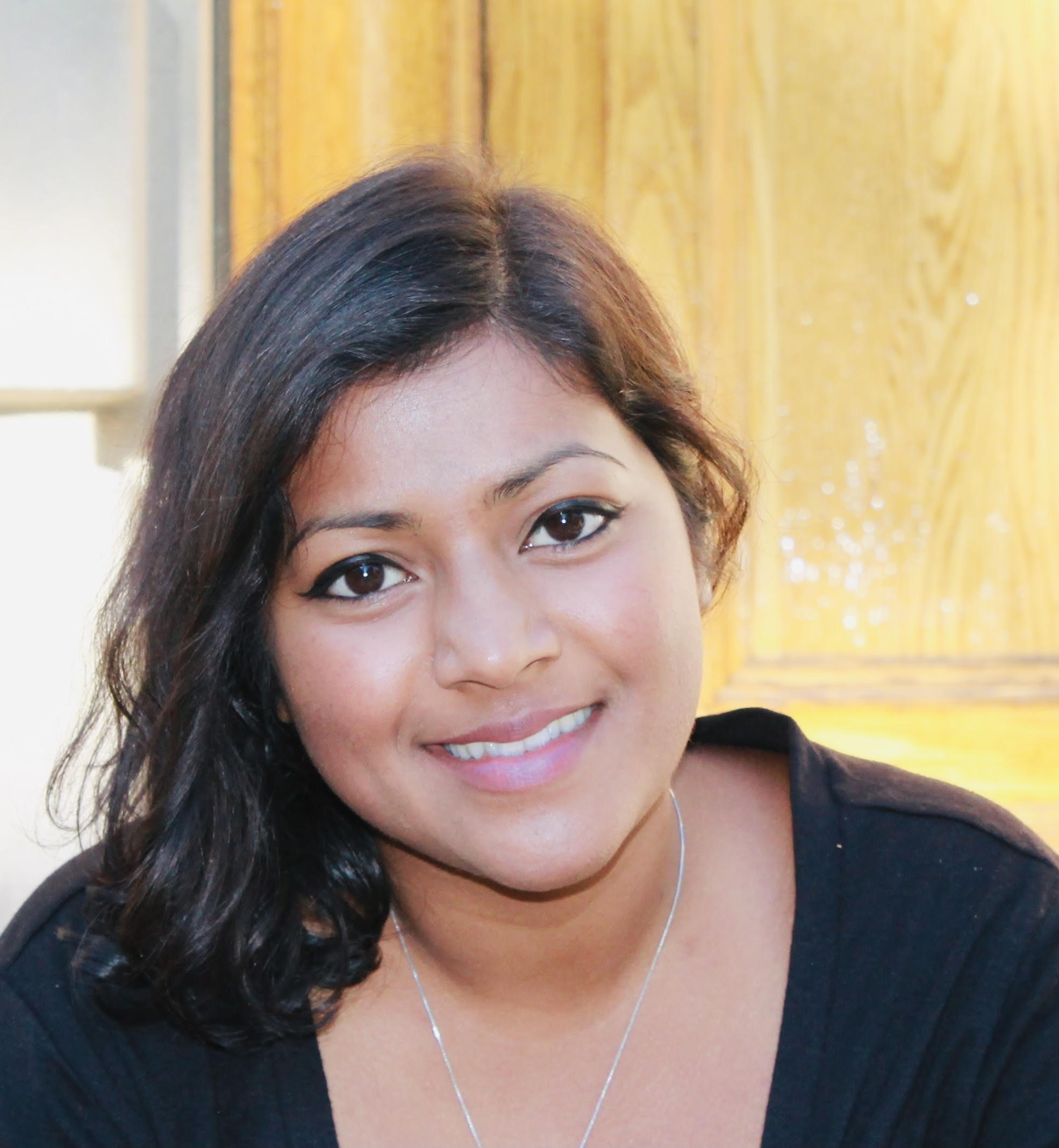 Avishta Seeras — The Lingua-Cultura Experience — Event Producer
Avishta Seeras is a neurolanguage educator, translator and polyglot.
She is the founder and producer of Connection: A Lingua-Cultura Experience, the first free and non-funded world languages and cultures conference that took place on Clubhouse in June 2021. This multilingual event was focused on language, culture and identity, and it is part of her vision to build a multilingual and multicultural future.
She is also the co-organiser of Camp Languages: A Place to Experience World Languages and Cultures which was part of the 2021 Virtual Burning Man event.
Her mission is to use the Lingua-Cultura Experience platforms to promote multilingualism and intercultural understanding and to advocate for the preservation of languages and cultures. She has built online communities of language and cultural educators, learners, and activists where she engages the members in conversations about language, culture and identity in multiple languages.
Avishta has a B.A. (Hons.) in Modern Languages & Cultural Studies, a B.Sc. in Human Ecology, and has also earned several certifications. She aspires to become a policy-maker to implement change in education and immigration policies to make quality language education more accessible to learners worldwide.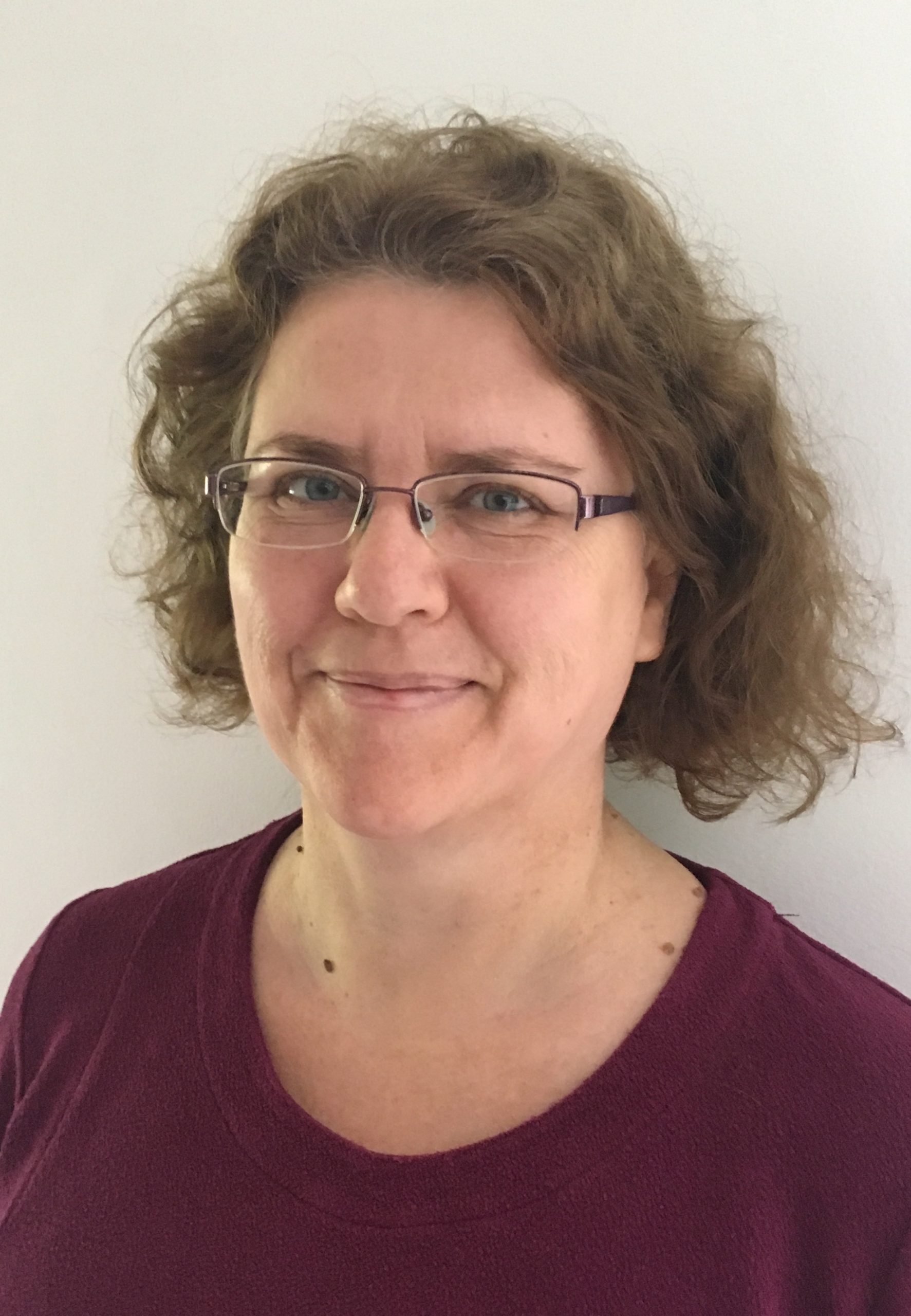 Tita Beaven — Academic Liaison
Tita Beaven is Director of Innovation and e-learning at Sounds-Write, an education company in the UK. Before that, she was a Senior Lecturer in Spanish at the UK Open Univerity, where she worked for more than 25 years. She holds a doctorate in Educational Technology from the OU. Her research interests are in the areas of online language learning and Open Educational Resources and Practices.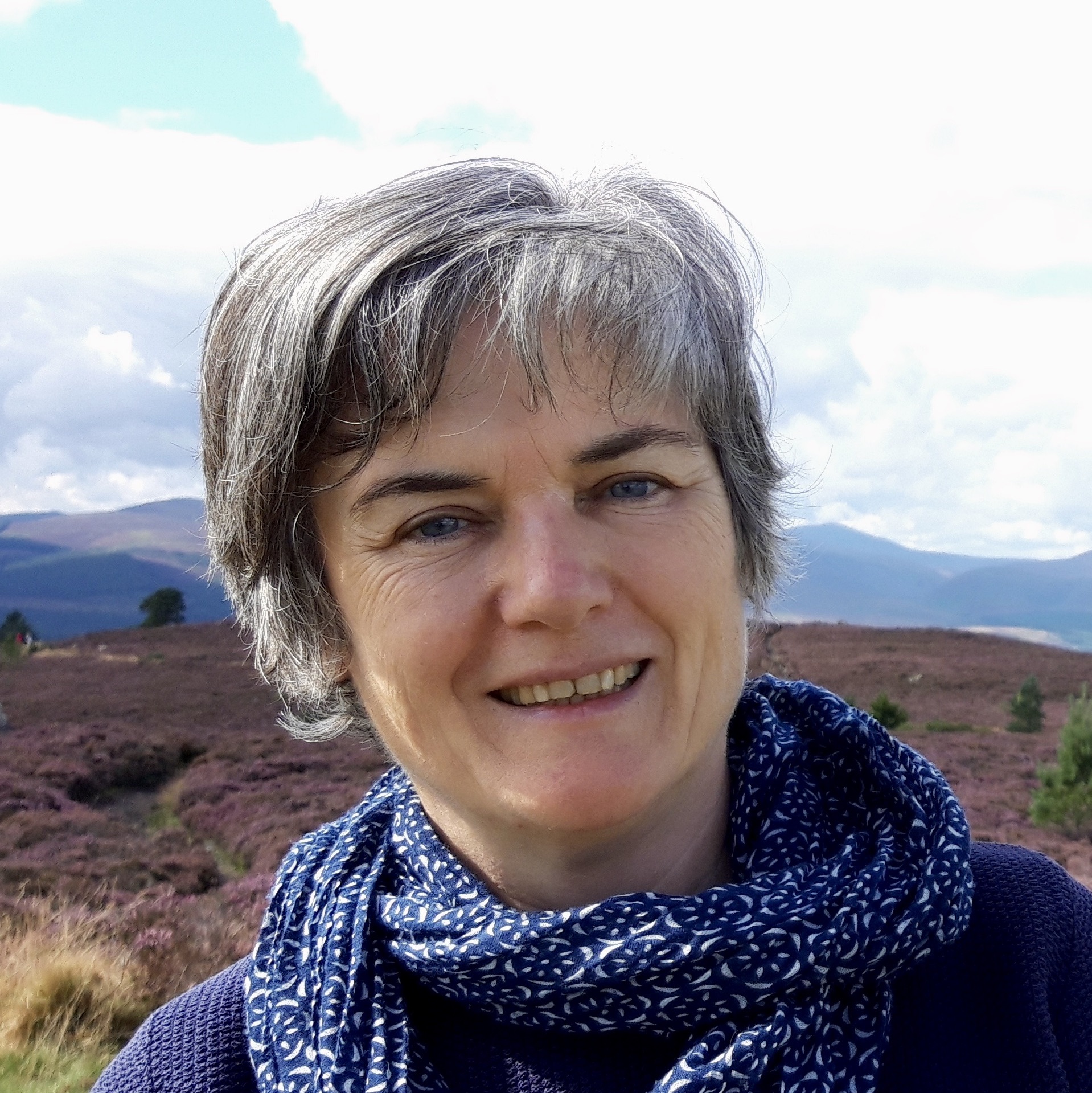 Ana Beaven — Academic Liaison
Ana Beaven has been teaching English at the University of Bologna for almost 30 years. She has a PhD in Applied Linguistics from the University of Warwick, and her main areas of interest are Intercultural Language Education, the use of technology in language learning and teaching, Virtual Exchange, and multilingual identities.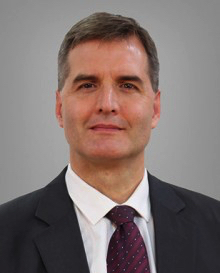 Alexander Arguelles — Academic Liaison
Alexander Arguelles was reared and has roots in New York City, Chicago, and Berkeley, California. He studied French and German literature as an undergraduate at Columbia and earned his Ph.D. from the University of Chicago with a dissertation on Old Norse literature and the comparative history of religions. He then did postdoctoral research in Germany on a fellowship from the Berlin Program for Advanced German and European Studies.
Alexander has worked as a language specialist for the Southeast Asian Ministers of Education Organization in Singapore and as professor at universities in Korea, Lebanon, and the U.S. He is currently a professor in the college of education at the American University in the Emirates in Dubai.
Alexander is the author of an English French Spanish German Dictionary and of numerous publications in Korean linguistics such as A Historical, Literary, and Cultural Approach to the Korean Language, A Handbook of Korean Verbal Conjugation, and a North Korean Reader. Having devoted his life to studying as many languages as possible as systematically as possible, he has been the subject of investigative studies into polyglottery such as Michael Erard's Babel No More.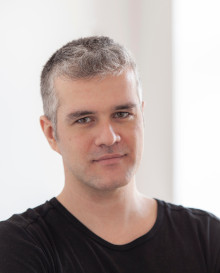 Simos Batzakis — Video Editor & Photographer
Simos Batzakis is a director of photography and filmmaker based in Vienna. He studied electrical engineering, telecommunications and digital media in the Aristotle University of Thessaloniki.
Since 2006 he has worked on diverse film & video productions including feature films, documentaries, commercials, music videos, artistic performances and conferences in Greece, Austria and other countries.
Simos got in contact with the polyglot community in 2016 and since then has organised the video coverage of the Polyglot Conference.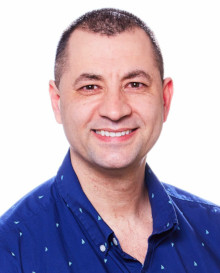 Paulino Brener — Speaker Support
Paulino Brener is an educator and entrepreneur from Argentina. He teaches Spanish to children at an Elementary school in the US and adults online.
Paulino is the founder and organizer of several online conferences for language teachers (Online Teacher Summit, Conferencia de Profesores Online, Conferencia ELE).
Paulio loves technology and he is a Google Certified Educator Level 1 and 2. And he is very tall.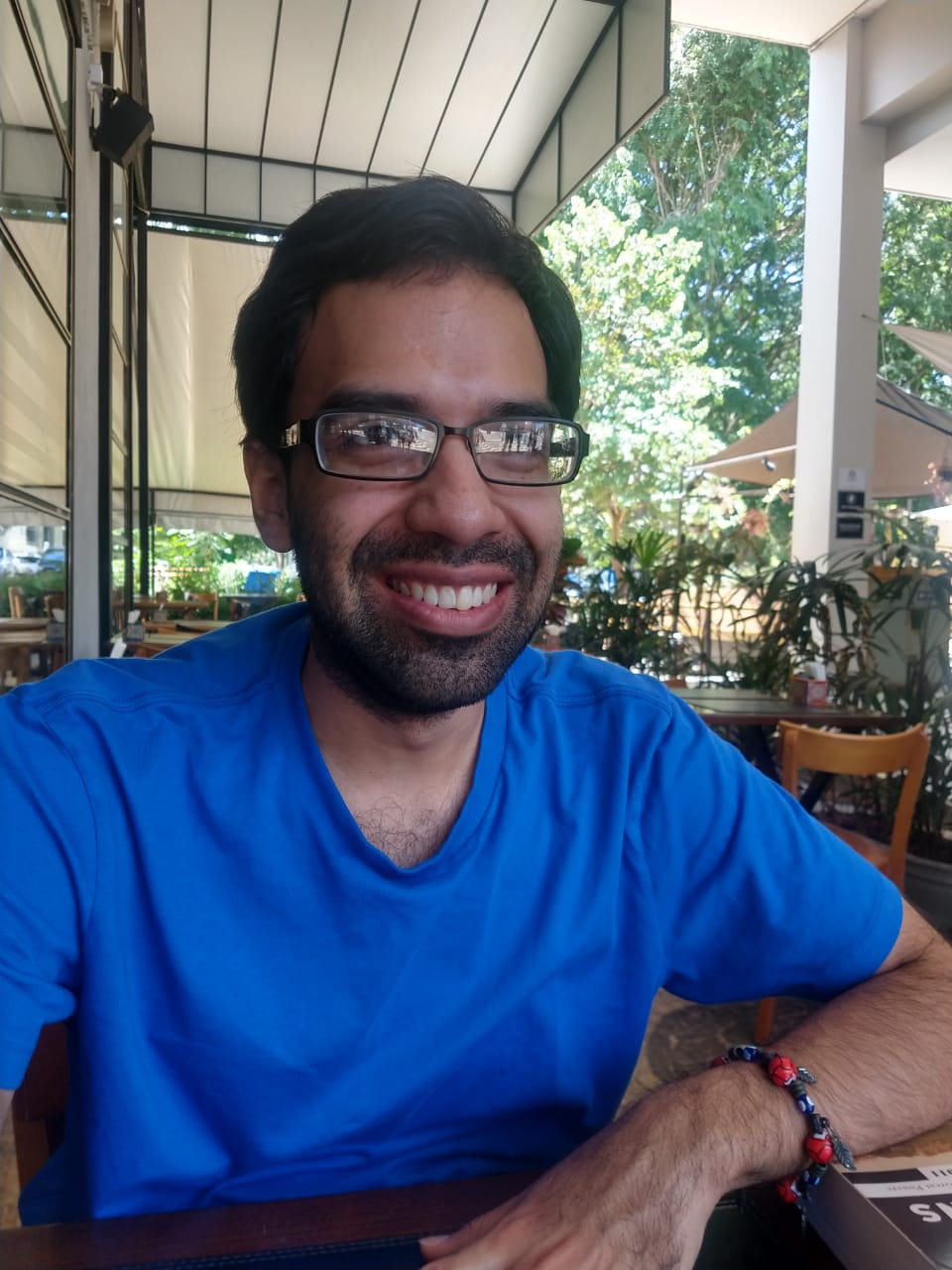 Miguel Ariza — Forum Moderator & Community Animator
Miguel is a language enthusiast on Mexican parents from New York City who now lives in Brazil. A late self "learner from 23, he has tried to study numerous languages, and found an interest in Slavic languages, but as a tutor, he enjoys helping others with Spanish and English, as well as in other things that others in the community may need.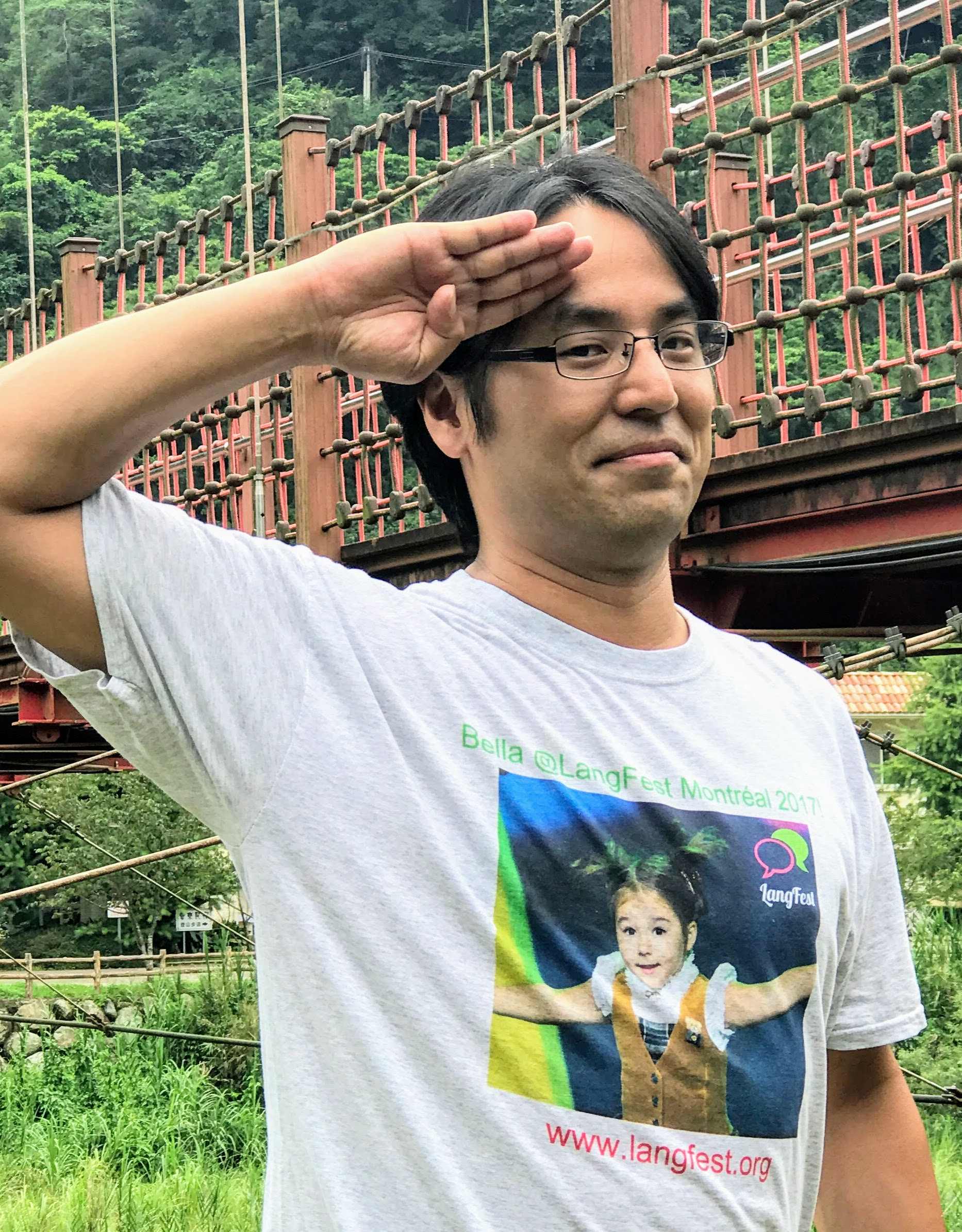 Tetsu Yung — LangFest Co-Organizer
Tetsu Yung is the polyglot father of 4 multilingual kids, and runs a YouTube channel called Multilingual Kids – AskTetsu based on his experience raising his 4 kids in 5 languages (English, French, Japanese, Mandarin, and Spanish). On the side, he also organizes LangFest.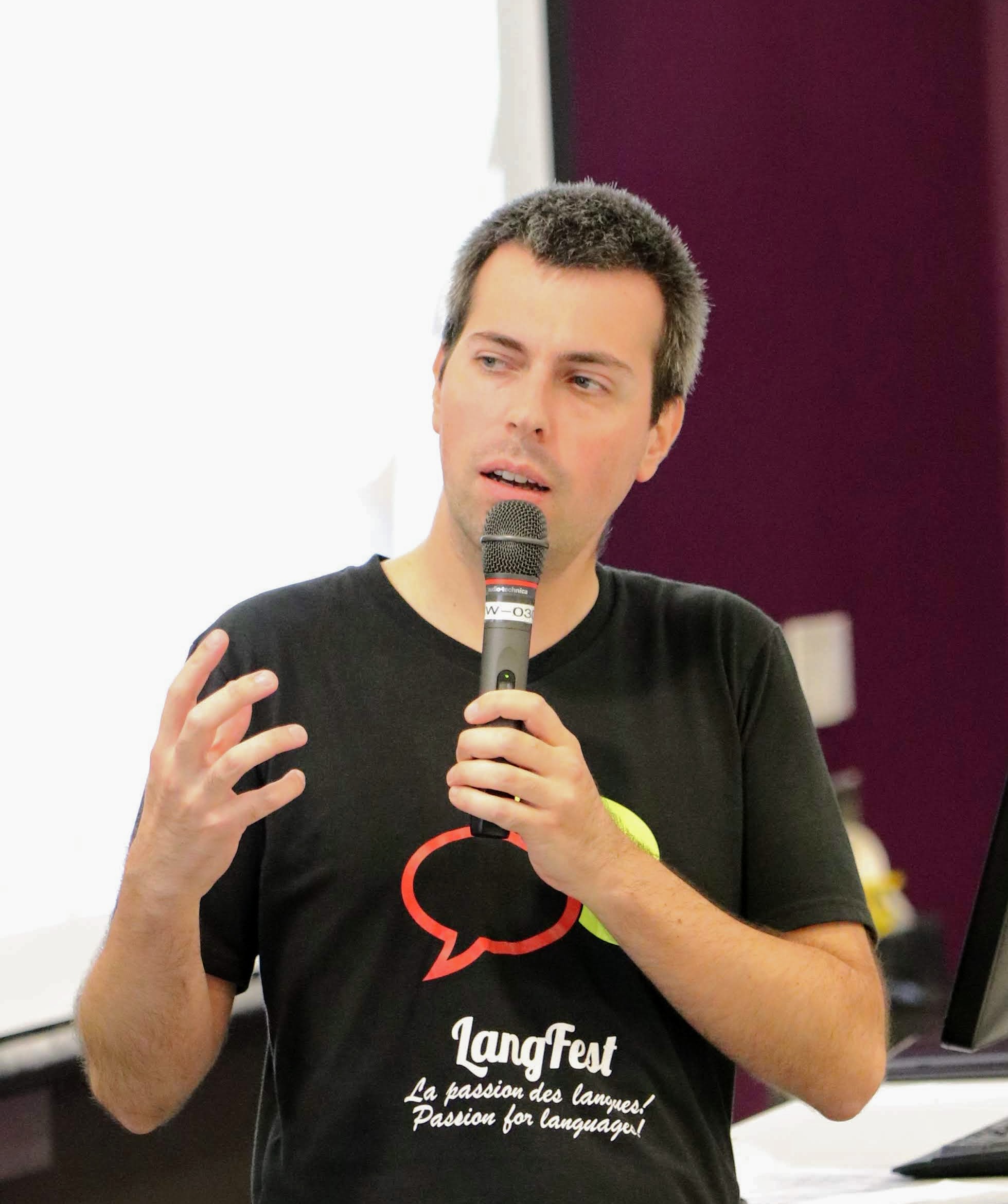 Nicolas Viau — LangFest Co-Organizer
Nicolas Viau was born in France but has spent the past 20 years in Quebec. While he holds degrees in physics and environmental management, and currently works for a renewable energy firm, he has long been passionate about languages and linguistics.
A co-organizer of LangFest, he is also the president of the Quebec Esperanto Society and vice president of the local committee for the World Esperanto Congress, to be held in Montreal in 2022.
Nicolas has in the past spoken – in addition to LangFest itself – at the Polyglot Gathering as well as Esperanto events, and has also been featured in various media, including Canadian public broadcaster Radio-Canada.
Eclectic by nature, he occasionally shares his thoughts, language-related or not, on his blog at ideesmultiples.ca.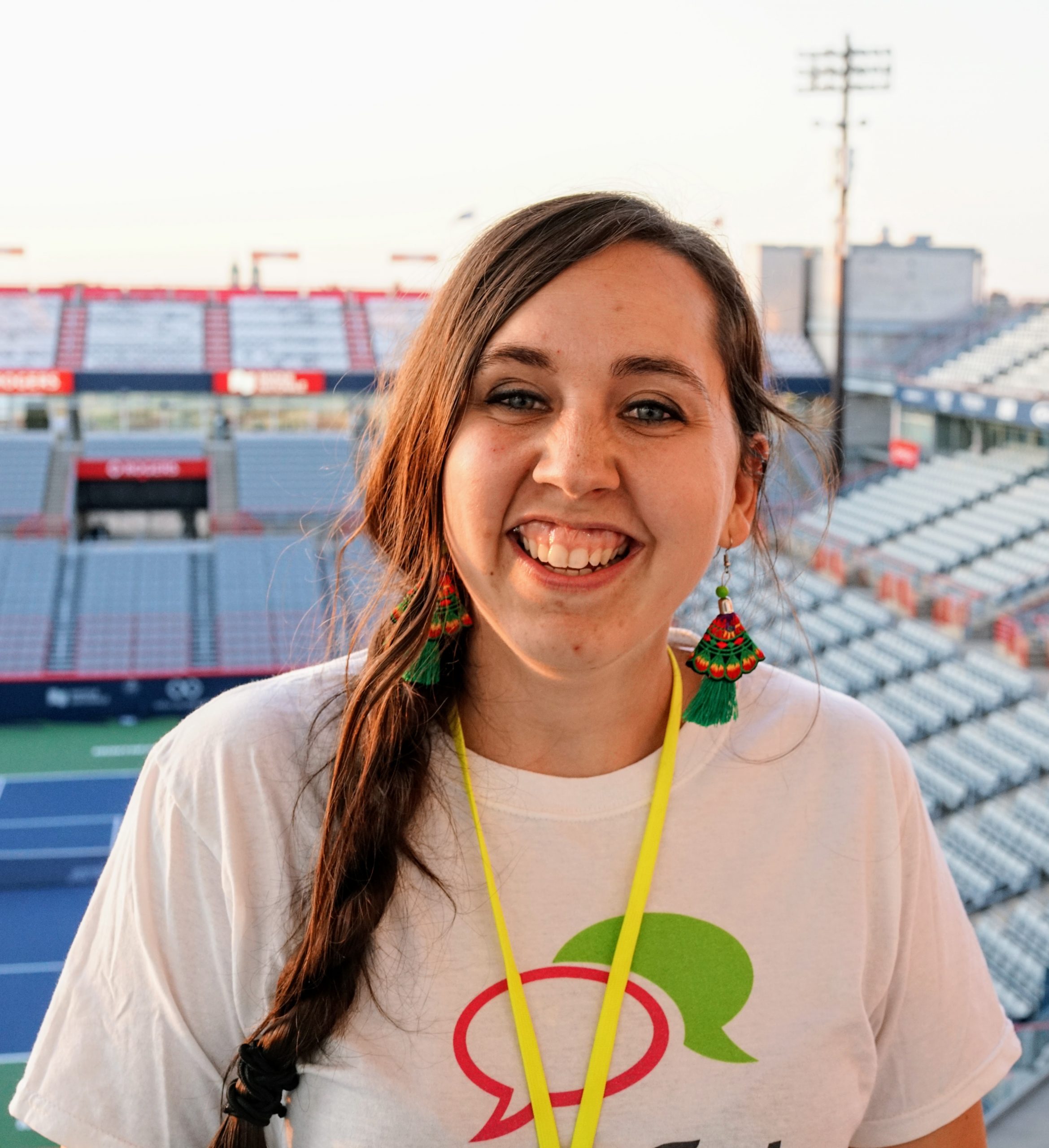 Sabrina Corriveau-Maheu — LangFest Social Activities
Sabrina Corriveau-Maheu is an intercultural mediator from Québec, Canada, and she works at CSAI, a support center for immigrants in Montreal.
She has a strong interest in intercultural relations and language acquisition in a context of migration. She travelled quite a lot, studied and worked in various countries, where she improved her various languages. She is now established in Montreal.
She has been involved in intercultural and multilingual events for more than 10 years, and has always loved to organize events to bring people from different horizons together, so it was "love at first conference" at LangFest 2016, and she has been in the (awesome) team ever since.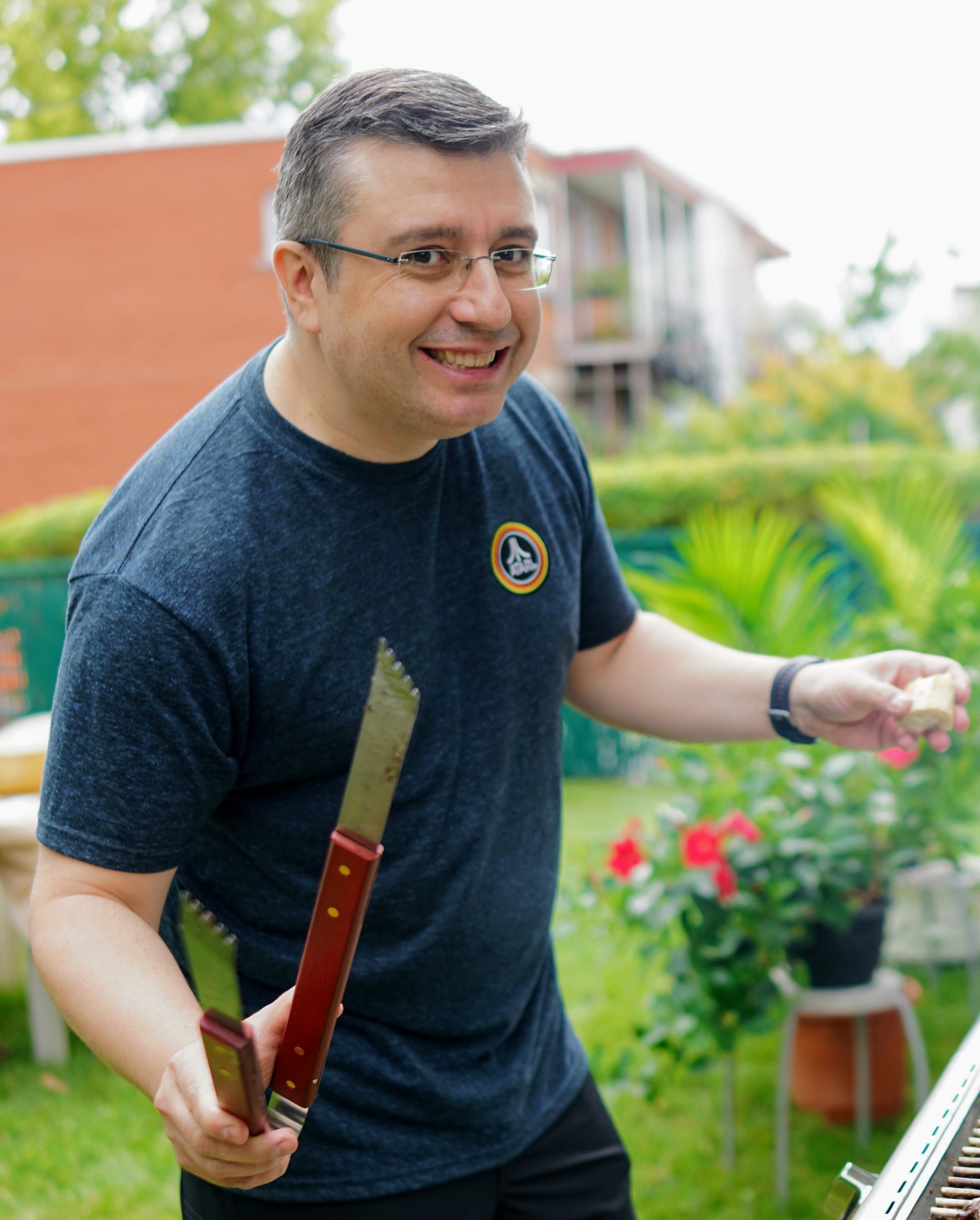 Rafael Scapin — LangFest IT Director
Rafael Scapin holds a B.S. degree in Theoretical Physics and a M.S. and a Ph.D. in Computational Physics from the University of São Paulo (Brazil). He has been involved with e-learning and educational technology since 1996. He is the Coordinator of Educational Technology at Dawson College in Montreal since 2008.  He is part of LangFest's Organizing Committee since its very beginning.  Rafael is passionate about languages and his language skills include English, French, Spanish, Portuguese and Italian.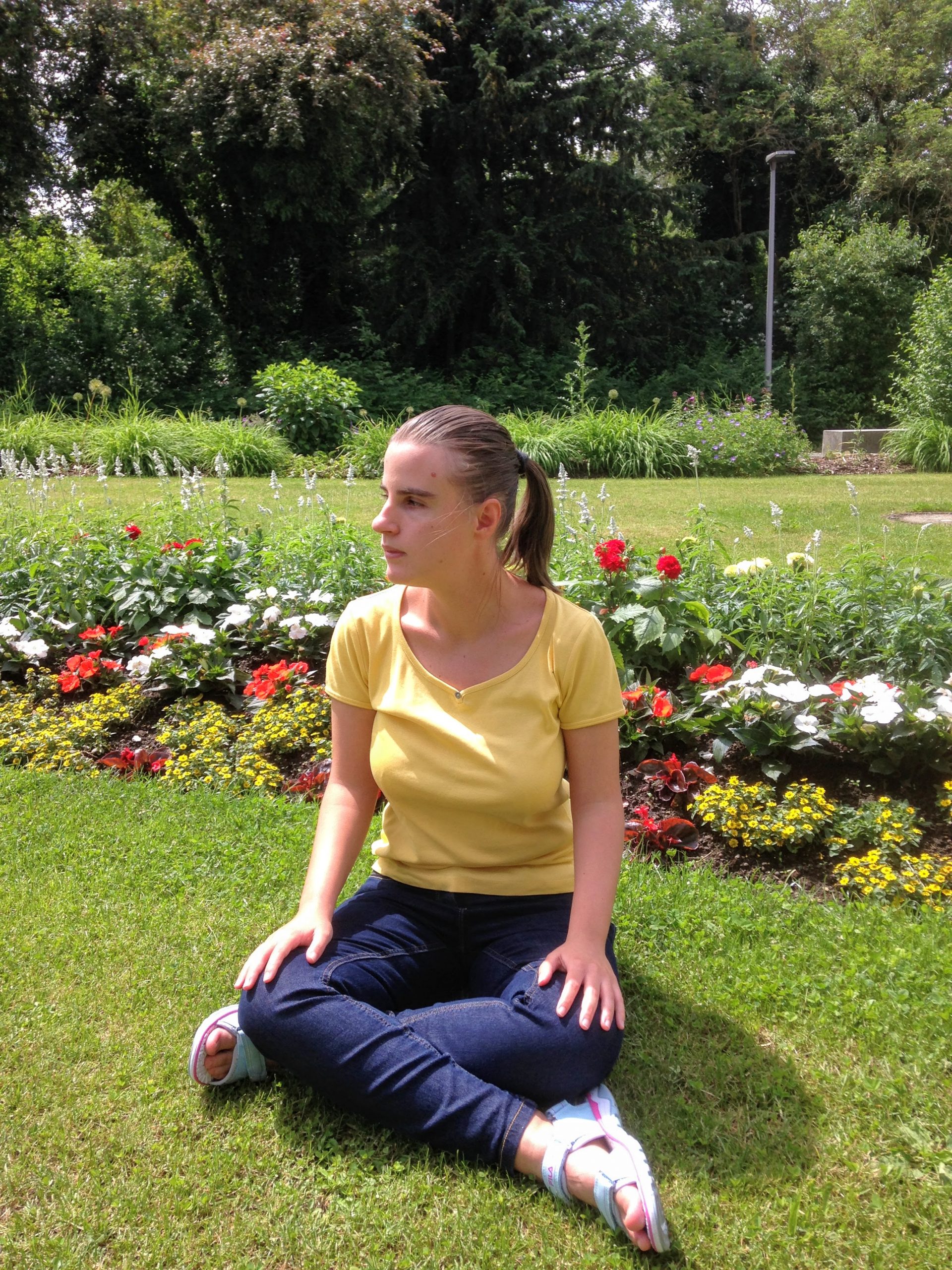 Olga Koeva — Musical Event & Language Exchange Organizer
Olga Koeva is a Bulgarian hyperpolyglot and a professional organist and pianist. She has a Bachelor's degree in sacred music and a master's degree in organ improvisation. Currently, Olga is reading Bachelor's in International Relations and Management at the University of Applied Sciences in Regensburg, Germany.
She has always been interested in studying, practising, analyzing and improving languages. During the Polyglot Conference, she organizes and moderates workshops in different languages where she communicates with the audience on many topics. Additionally, Olga is responsible for the musical part of the Conference: as in 2020, her plan is to organize  concerts in the future as well where she will perform songs in multiple languages and organ improvisations over melodies from different countries. Olga's purpose is to organize many musical events in future Polyglot Conferences and always to establish a linkage between languages and music.
Olga Koeva speaks 13 languages fluently and is still improving them by reading literature in all these languages, listening to radio and communicating with her friends. You can find more information about my linguistic story here in these video clips online:
Polyglot Conference 2020 Presentation